There has to be an easier and better way!
We first came up with the idea for our angle cutter set more than 20 years ago, when carpenter Niels Freitag was bent over his boards as he was cutting them. With his pencil and ruler to hand, he spent large amounts of time meticulously inspecting and measuring his boards in order to ensure the best results that he could. All the while he was always thinking to himself: "There has to be an easier and better way of doing this!"
Faster, easier and more precise
Just as with many other excellent inventions, Angle.design was born out of a specific need. After getting well and truly tired of constantly measuring things out with a ruler and pencil, Niels Freitag set about trying to improve the classic guide rail from 1964. The result was a whole new angle rail that made the measuring process faster, easier and more precise.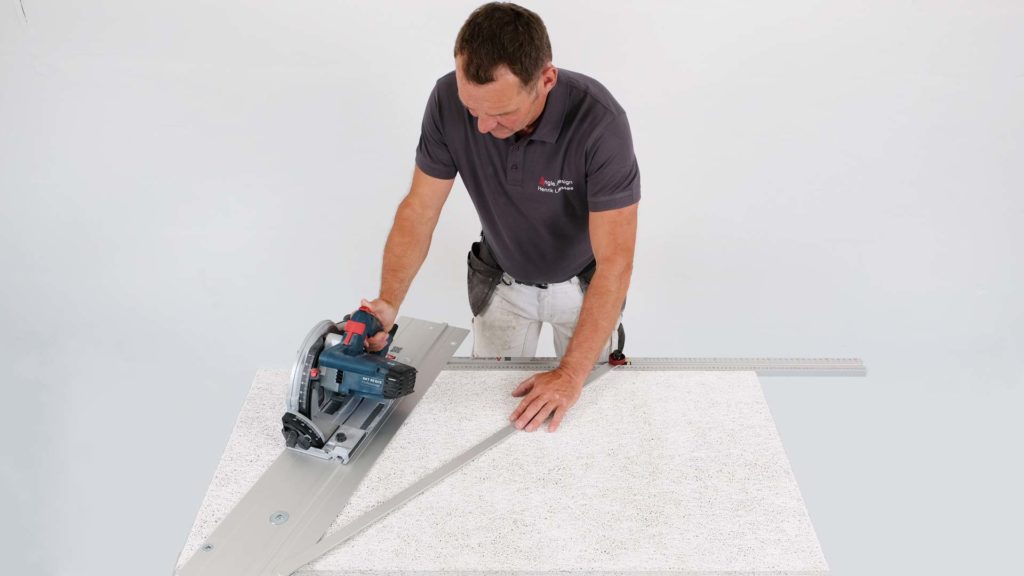 Developed by tradesmen for tradesmen
Niels developed an initial prototype of his angle cutter set which he used himself for a great many years. One day, his business partner Henrik Nielsen encouraged him to further develop the set so that others could benefit from it as well. After all, it was clear that there were many situations on the construction site where it could be put to good use.
Save time and increase quality
It's as simple as that. Niels set about developing the angle cutter set, with version 2.0 of the invention being so different from other tools that Niels and Henrik were able to patent it. Angle.design was thus born from a completely ordinary tradesman business with two owners who simply wanted to help others save time and increase quality.